Academic background
Cornell University

Received research education in USA 1991-1996. PhD dissertation focused on regulation of milk fat synthesis. Years at Cornell provided experiences in international research and product development.
Helsingin yliopisto

Senior scientist at the department of Animal Science, University of Helsinki 1999 – 2002. Active involvement in milk fat research. Gradual move into the area of CLA-research.
Swedish University of Agricultural Sciences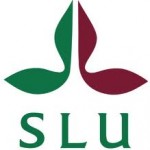 Visiting professor at the Swedish Agricultural University 2010 – 2012. Working at the department of Animal Feeding and Management with responsibility in lactation biology.